Metal bending is a process by which a metal part can form a three-dimensional shape without welding. The process prevents quick corrosion of metal and makes the product more attractive (seamless), well-worked and precise. Bending can be applied to metal sheets, strips, bands, rods and plastic pipes.
Bending can produce parts of various shapes, i.e., brackets, supports, aircraft skin sheets, etc. At our manufacture premises, bending is done on CNC hydraulic press machine and rolling press.
Bending of metal sheets is done on a hydraulic press machine by means of elastoplastic deformation which can be applied to any side of the workpiece. The metal sheets are bent by pressing and straining of inner and outer layers of metal. The size of the metal layers remains unchanged due to the neutral layer which is between the two layers being pressed and strained. The technology makes it possible to accurate the thickness of bending to a tenth of millimeter.
Benefits of bending
metal can be given any shape without any strength loss, damage or deformation, quick corrosion is easily prevented;
the required quantity of metal sheets can be bent quickly and accurately with low time and labour consumption;
finished products maintain their good condition, strength and accuracy for a longer time;
the technology is a cheap way of shaping metal.
Equipment: CNC hydraulic press machine Abamet AMB-10031
| | |
| --- | --- |
| Maximum bending length, mm | 3100 |
| Maximum bending force, kN | 1000 |
| Tool mounting type | Promecam (European) |
| Distance between side columns, mm | 2600 |
| Depth of side column openings, mm | 400 |
| Maximum gapping, mm | 420 |
| Positioning precision, mm | ± 0.01 |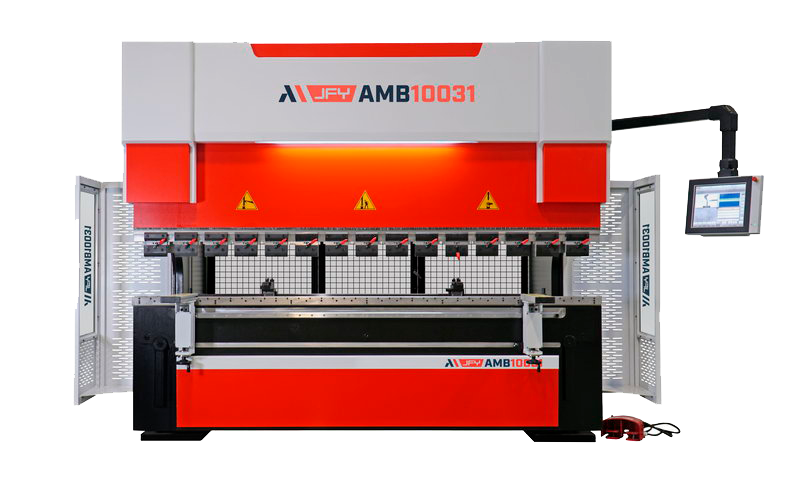 Rolling is a process by which a metal sheet can be deformed on special sheet bending (rolling) press machines. The metal sheets are moving between diversely rotating rollers. One of the rolling operations is rolling of metal sheets to the required radius. This is bending of metal sheets during their rotation about the roller. This process is used for bending ferrous metal, galvanized metal, stainless metal of various thickness. The thicker the metal sheet is, the smaller is the radius of the finished product after rolling operation.
Phone: +375 29 647-10-10
Fax: +375 17 355-13-75
E-mail: zakaz@pikkub.by (customer service)
info@pikkub.by (info)